Meet the team which makes WorldClass Ayurveda care possible everyday. "We believe in care that enables whole person health and sustained wellbeing, by empowering our community of patients and their families, doctors, and caregivers, and through relationships that uphold trust"
Rajiv Vasudevan, MD & CEO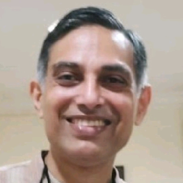 Rajiv, an alumnus of the prestigious Indian Institute of Management, Calcutta (IIMC) and a B.Tech (Hons) in Mechanical Engineering from the National Institute of Technology, Calicut (NITC), has served as Country Head, Motorola PSG, India & SAARC; CEO-Technopark; CEO-NEST Technologies, and Regional Manager, Godrej & Boyce EBE.
Rajiv served on the Kerala LHO Board of Directors of State Bank of India (India's biggest bank) for 3 years from 2003-2005, and on the Board of Governors of his alma mater NITC for 8 years from 2003-2010.
Rajiv is a Founding-Charter Member of TiE-Kerala; Member of the 1st Technical Committee set up by the Government of India for formulation of NABH Standards for Ayurveda Hospitals; and Chairman of the 1st Core Group on Ayurveda set up at a national level by the Confederation of Indian Industry (CII), the apex industry body, in 2016. Rajiv is responsible for providing overall organisational leadership and to align team efforts with AyurVAID's strategic vision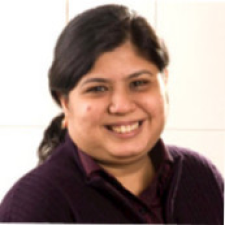 Namta Dhingra is a Chartered Accountant from ICAI and is responsible for the Finance & Accounting function at AyurVAID. Her responsibilities include establishing company-wide MIS, fund management and helping build a strong platform for corporate governance. She has experience across various domains like financial planning, budgeting and reporting, statutory and management accounting, costing of products and services, documentation and implementation of financial processes and procedures.
Prior to joining AyurVAID, Namta has worked with Bharti Airtel and Scope international Pvt. Ltd. a fully owned subsidiary of Standard Chartered Bank, UK. Her experience in Finance has been for more than 15 years and in that tenure, she has completed 10 yrs with Denave. She has successfully managed to raise VC funding for a sister concern of Denave.
She is a meticulous planner, has very strong interpersonal and communication skills, and an excellent team player and leader. Highly customer-focused and result-oriented. She has a proven ability to identify problems, analyze possible solutions and determine the best course of action to settle financial issues.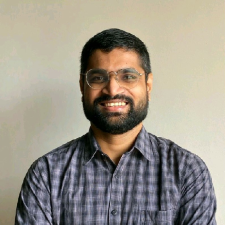 An Engineer from the prestigious Indian Institute of Technology Madras and MBA from IIM Bangalore, Sreejith brings in a rich and diverse background spanning across Strategic Consulting and Industry. He started his career in the Automotive Industry as an Engineer with Tata Motors and Volvo before his MBA. Post MBA, he spends around 6.5 years with A.T. Kearney, a global management consulting firm, in Consumer Goods and Retail Space. He also has a strong digital and retail experience with Landmark Group and udaan.com, prior to joining AyurVAID.
At AyurVAID, Sreejith is leading new growth initiatives, oversees Operations and fund-raising activities. He is also an active investor in startups.
We would love to hear from you